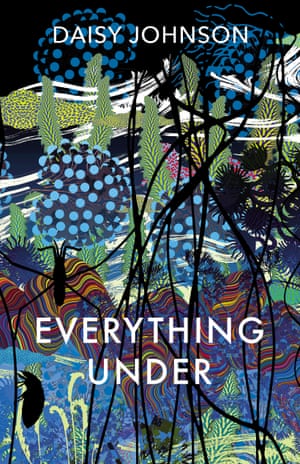 Congratulations Daisy Johnson!
Everything Under, Daisy Johnson (Jonathan Cape)

Judges comment: "A hypnotic, mythic, unexpected story from a beguiling new voice. Everything Under is an exploration of family, gender, the ways we understand each other and the hands we hold out to each other – a story that's like the waterways at its heart: you have to take the trip to understand what's underneath."
In her first novel, Daisy Johnson examines the troubled relationship between a mother and her daughter. Gretel hasn't seen her mother since the age of sixteen. Now working as a lexicographer, one phone call from the hospital interrupts Gretel's isolation as memories from long ago begin to resurface — like the private vocabulary of her childhood; the wild years spent on the river; the strange boy who came to stay on the boat one winter; and the creature in the water swimming ever closer. In the end there will be nothing for Gretel to do but go back.